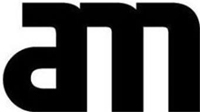 In the summer of 1971, in the living room of his parents home, Danish teen Anders Moesgaard was assessing the damage to his vinyl collection after his older brother's party. It didn't look good.

Struggling to get the records clean, he turned to a friend who told him to head to the pharmacy and buy an alcohol based face wash. Which he did, but even then Anders wasn't totally satisfied; it wasn't anti-static.

Transforming his basement into a lab, he started to experiment - Over 40 years in the making, the AM Record Cleaner continues to be celebrated for its iconic design and cleaner sounding records.
| | | |
| --- | --- | --- |
| | PRICEMATCH on AM | |
Unfortunately, as manufacturers do not make manuals or guides in all languages, we cannot guarantee that a local language manual is included for the item.
- If you are unsure about a manual available in the desired language, just contact us and we will do what we can to help.