Features:
• Hassle-free One-Finger ™ movement
• Keep your TV in a constant quilt (horizontally and vertically)
• Cable clamp included: Route your cables from TV to wall
• Unlock and lock easily with TiltAnchor ™
• Rotate your TV up to 180 ° thanks to long arms of 67 cm

Stylish and safe: Fully movable TV wall bracket for TVs from 40 "to 77".

With this stylish COMFORT Full-Motion + TV wall mount, you can fully enjoy your large TV.

The wall bracket can be rotated up to 180 ° and tilted up to 20 ° for optimal viewing comfort. It is designed for intensive use, making it ideal for families with children. Your TV is mounted safely and securely with a guarantee.

The TV wall bracket is suitable for TVs from 40 "to 77", which weigh up to 35 kg.
Screen size: 40-77"
VESA Sizes: 100x100 mm, 100x200 mm, 200x100 mm, 200x200 mm, 200x300 mm, 300x200 mm, 300x300 mm, 400x200 mm, 400x300 mm, 400x400 mm, 500 x 200 mm, 500 x 300 mm, 500 x 400 mm, 600x400 mm, 600 x 200 mm, 600 x 300 mm
Max weight: 35 kg.
Tilt feature: 20 °
Swivel feature: 180 °
No links added for this product. Contact us for more info.
| | | | |
| --- | --- | --- | --- |
| | V-TVM3645-BK: Vogels TVM 3645 Comfort motion wall mount, 40-77'', black | | |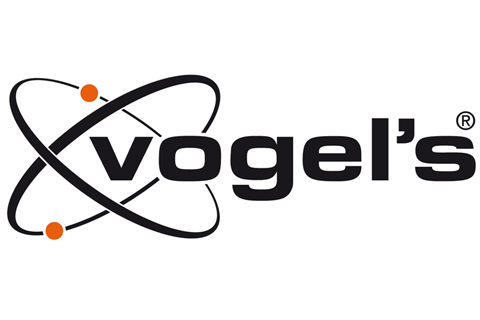 Vogels is Europe's largest manufacturer of high-quality mounts and furniture for projectors, flat screen TV, monitors, iPad, tablets, speakers and other audio/video products. Vogels is keen to ensure that the products are as flexible as possible and therefore suitable for most TV and AV products on the market.

It can still be hard to choose the correct TV bracket that suits your particular flat screen TV. Here, a simple guide on Vogels' website is followed. In this guide, select the TV you have, or intend to purchase, and through simple questions, the guide will present a range of products suitable for the TV. NOTE: For some TVs from Samsung, Sony and LG, a special service kit consisting of longer screws or spacers is required to mount Vogels mounts correctly on the TV. This is typically relevant if the TV does not have a perfectly flat back. Also see more details at Vogels using the link in the mount description on our site.

If in doubt, you are welcome to contact us. All Vogels products are in a strong quality and, as standard, come with a 10-year product warranty.

| | | |
| --- | --- | --- |
| | PRICEMATCH on Vogels | |
Unfortunately, as manufacturers do not make manuals or guides in all languages, we cannot guarantee that a local language manual is included for the item.
- If you are unsure about a manual available in the desired language, just contact us and we will do what we can to help.