Everything from the large international brands, to more niche brands of products that often have some special properties and match well into our range. Everything in a quality we can vouch for.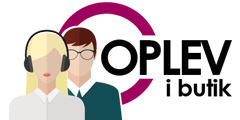 A large number of our products can be experienced in the AV-Connection stores in Denmar, and it is easy to look at the product overviews, as we show an "Experience in store" logo for the items that can be experienced in at least one physical store.

A general overview of which brands can be experienced in the individual shops and showrooms can be seen for AV-Connection Odense (DK) and AV-Connection Sønderborg (DK) here.
ALL PRICES ARE INCL. 25% DANISH VAT/TAX
AV-Connection A/S • VAT no.: DK27907547 • Kaervej 71-73 • 6400 Soenderborg • Denmark • Tel. +45 7442 1078 • E-mail:

[email protected]
© Copyright AV-Connection A/S. All images and texts on the website are copyrighted and any copying without specific permission is prohibited. Copying and photographing of the website with sales in mind is prohibited under sections 1 and 2 of the Copyright Act. Parties who do not comply with this will be required to pay compensation and be prosecuted in accordance with section 38.
arrow_upward
shopping_basket