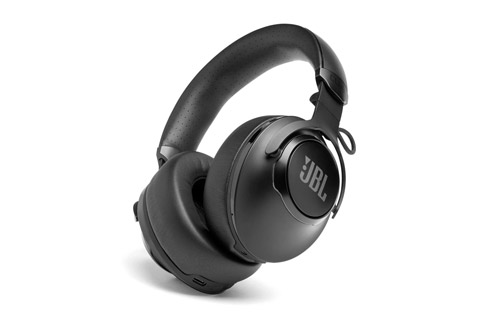 The name of this type of headphone says almost everything. This is a headphone that, in addition to being able to play music naturally, can also sort the noise from the outside, so that you have full enjoyment of whatever you listen to. This type of headphone comes in many different forms, both in-ear, over-ear and around-ear, with the latter mentioned often being the solution that works best.

On many noise-canceling headphones, it is possible to turn on / off the noise-canceling function if, for example, you are in a quiet area, or yet want to hear what is happening around one. The active noise reduction requires power to operate. Therefore, noise-canceling headphones also often have built-in batteries, or the option to switch themselves (AA or AAA) for the function to work.

The audio signature is comparable to normal around-ear, on-ear, or in-ear headphones, as the speaker units used are often the same - just a little extra has been added to make noise reduction possible.
BuddyPhones Cosmos+ headphones for kids
Buddyphones luxury gaming headphones for children with Bluetooth and up to 24 hours battery life and three different listening modes and ANC (detachable mic) -
Yamaha E-700A headphones
Yamaha over-ear headphones with advanced ANC and innovative audio-enhancing technologies. The E-700A has batterylife for up to 35 hours. -
Apple Airpods Max
AirPods Max is a set of headphones where all the details are well thought out. The perfect balance between magnificent Hi-Fi and a cinema-like experience. -
B&O Beoplay HX wireless headphones
Get a powerful and authentic sound experience with adaptive active noise reduction and up to 35 hours of playing time, with the Beoplay HX headphones from B&O. -
B&O Beoplay H95 wireless headphones
The ultimate headphones, with exceptional Adaptive Active Noise Cancellation. H95 is crafted from the finest materials and deliver outstanding sound performance -
Mark Levinson No. 5909 headphones
No 5909 are high-end wireless headphones that offer exciting new technologies and features, so you can expect the absolute best in sound and comfort. -