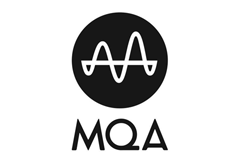 MQA is a high resolution streaming technology that gives you original master recording quality from a music streaming service. It's the core of TIDAL's vast TIDAL Masters catalogue. And while far from exhaustive, it does include some pretty incredible works of art.

These are albums you can stream at resolutions up to 24-bit, 192kHz, giving you a mind-boggling resolution that helps create a deeper, more immersive listening experience.

However, none of this is without certain caveats. While TIDAL Masters will offer up 24-bit, 192kHz, just because it's a Masters track doesn't mean it will hit those incredible heights. In fact, most don't. The majority of masters titles are going to sit somewhere between 48 and 96kHz, which is admittedly far from the shiny 24/192 that's continually advertised.

While, yes, not every Masters track is a hefty 24-bit/192kHz in resolution, what you do get is well beyond CD quality.