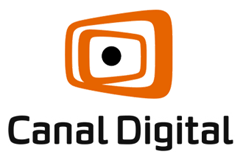 Canal Digital transmits the TV signal directly from a satellite, so you always have full capacity on the TV signal - no matter where you live in Denmark. It will always be exactly the same high quality of picture and sound, as the signal is not affected by cable failure or excessive use of the Internet.

In other words, Canal Digital offers the best and most stable TV solution.
Choose between two TV packages With two strong TV packages and more programme and package options available, from, among others, C MORE, Canal Digital has one of the best programme offerings in Danmark.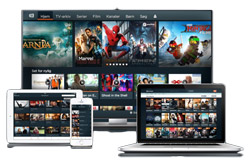 Over 20 TV channels, incl. streaming of channels on all screens. Watch TV3, Kanal 4, etc., on the tablet or phone Family package Over 50 TV channels incl. streaming of channels on all screens & Film + series - whenever you want Live TV on Mobile, Tablet and Apple TV Canal Digital has probably the best app on the market, allowing you to watch live TV shows and films directly on your mobile or tablet. It is even possible to download an app for Apple TV, so it can function as an additional TV box.
You can place the Apple TV in any room, or take it when you are in the holiday home, and entertainment is guaranteed wherever you are. Contact us for a quote on a Canal Digital TV package with free installation that suits your needs. Tel: 7442 1078 or email: info@av-connection.com