VIDEO CABLES
DVI CABLES AND ADAPTORS
DVI CABLE AND ADAPTORS FOR DISPLAYPORT, HDMI, ETC.
DVI ACCESSORIES
AUDIO CABLES
COMPUTER AND LINK CABLES
CABLE- AND CONNECTOR ACCESSORIES
Disse adaptere bruges til forbindelse mellem PC og fladskærm eller projektor. Ved at benytte et digitalt monitor kabel opnås den absolut ypperste billedkvalitet, da konverteringer til analoge signaler og tilbage igen helt undgås. Dette giver en skarp kontrast og superflotte farver, helt uden forstyrrelser.

Adapter Typer:
- M1 / P&O / EVC adapterer benyttes til udstyr der har en bredere digital tilslutning end alm. DVI. Stikket har 3 rækker à 10 ben i stedet for 3 rækker à 8 ben som i normale DVI stik. Grunden til de ekstra benforbindelser er at stikket er udbygget med USB tilslutning i samme stik, men det gør også at der skal benyttes en adapter for at der kan tilsluttes almindelige DVI kabler til apparatet, som ofte er værsentligt billigere end et fuldmonteret M1 kabel.

Denne stiktype benyttes bla. i disse projektor modeller:
• InFocus: LP70, LP120, LP130, LP335, LP340, LP350, LP500, LP530, LP540, LP630, LP640, LP650, LP820, LP840, LP850, LP920, LP925, LP930
• InFocus ScreenPlay: SP110, SP5700, SP7200, SP7205
• Proxima: DP1000X, DP1200X, DP6500X, DP8200X, DP8400X, C110, C160, C170, C180, C410, C420, C440, C450, C460, M1, M2+
• Dell: 3300MP, 4100MP Hitachi: CP-X1250W
• Toshiba: TLP-X4500U
• Viewsonic: 1172

- DFP adapterer benyttes oftest til nogle af de første udgaver af grafikkort eller fladskærme med digital tilslutning. Standarden er kompatibel med almindelig DVI.

Er du forvirret omkring DVI typerne, så er her en artikel der kan anbefales at læse.

INTEREST FINANCING LOAN ex. ,- DKK
Pay over 23 mths from only DKK per month
REPRESENTATIVE EXAMPLE: Total amount of credit: 40.000 DKK • Repayment: 23 months • Monthly rate: 1.946 DKK
Loan rate 0.0% (variable home loan), APR: 12.1% • Total credit costs 4.758 DKK • Repayment amount 44.758 DKK
Article no. and product details
Stock
Price and ordering
06-075: Lindy DVI - DFP/MDR/HPC20 monitor adaptor cable (DVI-D male - DFP female), black On Sale! (Retail price: 26,67 EUR)

Lindy er en international producent af computer tilbehør og kabler af høj kvalitet. Hos AV-Connection har vi valgt primært at føre Lindys Premium Gold serie. Denne serie ydes der 25 års garanti på!

Lindy Premium gold serien:
Lindy premium gold serien er Lindy's topserie af produkter og indeholder en række kabler til forbindelse af AV udstyr. Hele Premium gold serien fra Lindy er i så høj slidstyrke og samlingskvalitet at de giver hele 25 års garanti på produkterne!

På Lindy premium serien er der naturligvis heller ikke sparet på noget, alle kabler er bestykket med højkvalitets metalstik med patenterede RF-blokke indbygget for optimal afskærmning. Denne RF-blok, som er et metalhus/gitter indvendigt i stikket gør det ud for de ferritkerner der ofte ses på kabler, men som kan være til gene under installationen; og så endda på en mere effektiv måde, da den blokere støjen i stedet for at fjerne det efterfølgende, som ferritkernerne er monteret for at gøre.

Selve kablerne i Lindy premium gold serien er fremstillet af de bedste materialer, så som trible-skærmede lav-tabs OFC kabler og specielt udviklede konstruktionsmetoder af bla. HDMI kabler, for optimal overførsel uden støjpåvirkning og overhøring.
| | | |
| --- | --- | --- |
| | PRICEMATCH on Lindy | |
The shopping cart is empty.
Shipping and expense estimate
Shipping costs are calculated when items are added to the shopping cart.
| | |
| --- | --- |
| | Large product selection |
| | Cheap shipping |
| | Fast delivery |
| | Pricematch on many brands |
| | Qualified service and support |
| | Low credit cart fees |
Support opening hours
Mon - Thursday 9:00 - 17:00
Friday 9:00 - 16:00
Tel. no. +45 7442 1078
E-mail: info@av-connection.com
Order deadlines
Monday - Thursday 16:30
Friday 15:30

Orders containing only stock items are shipped the same workday.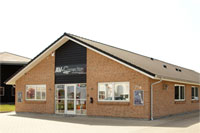 Radio/TV, Hi-Fi and Home cinema
AV-Connection in Sønderborg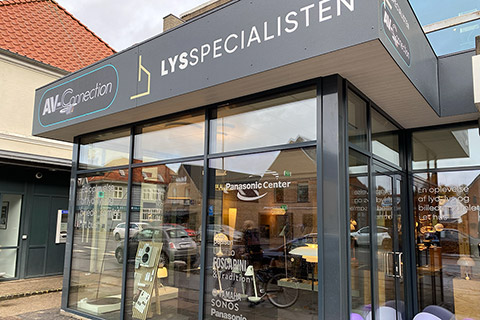 AV-Connection Odense - Audio/Video, Hi-Fi and home cinema